The World of Tax Keeps Evolving—and So Do We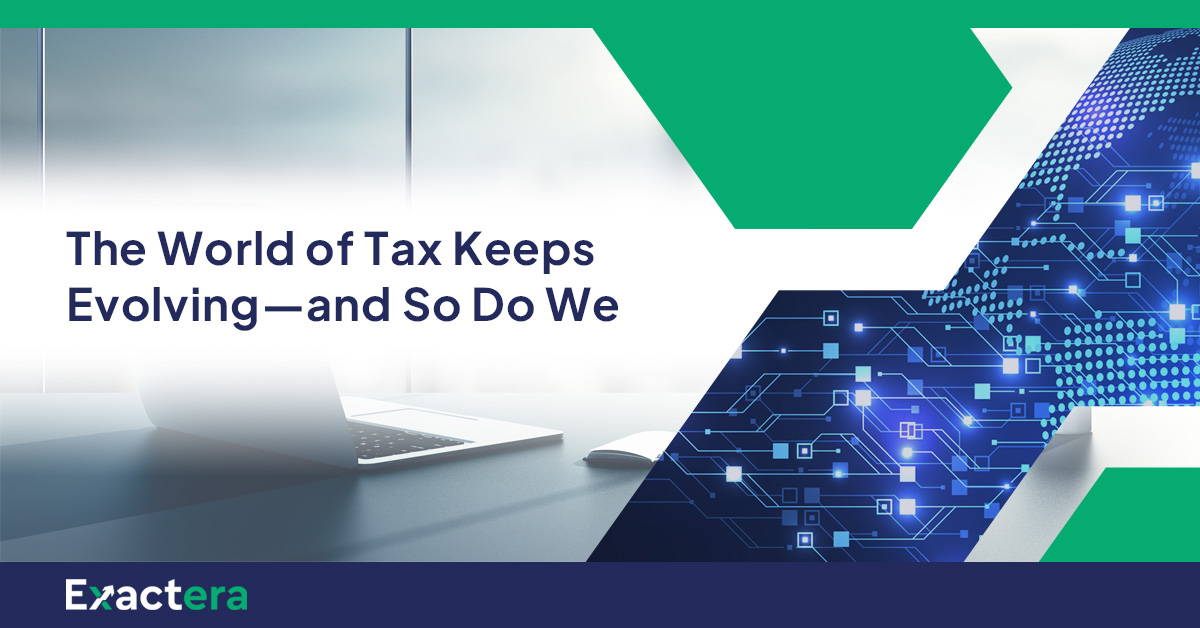 By now you've heard that CrossBorder Solutions has reemerged under a new name: Exactera. And while that may raise a lot of questions, the biggest one is probably, "Why?" As the CEO of the company, I'd like you to hear the answer from me.  
There's no question the tax landscape is constantly changing. I've seen tremendous shifts in scrutiny, regulations, transparency, even the expectations of compliance from taxpayers. My goal was to make sure that the company evolved with the tax landscape by creating software and services that stood up to new demands and kept taxpayers one step ahead of the game.  
The good news is we've done that. We've improved our transfer pricing solution, offering more flexibility in our reports, enhanced analyses, and more tools. We've increased our R&D investment to offer heightened expertise and better service, and we launched a new and improved, groundbreaking tax provision solution with analytics that promise to not only serve the tax department but the business overall.  
And we have plans to do so much more.  
Given the scope of our current products—and our future plans—we realized we faced brand extension issues with our original name. We had built solutions to overcome a wide range of tax challenges—and we needed a name to better reflect our breadth of expertise, one that would continue to grow with us.  
So, today we're excited to announce our new brand, Exactera—a company dedicated to empowering tax professionals to build better businesses through modern, technology-based compliance. But what's even more exciting to me is that the name marks a new era for our team—a time to set fearless goals and exceed them.  
We're doubling-down on our commitment to creating an outstanding customer experience, taking a simple, back-to-basics approach: doing what we promised to do, when we promised to do it and offering support and education along the way. (Sometimes, the obvious solution is best.) We're also looking ahead to anticipate your future needs—and we're already developing new products to serve them.  
With so much to offer—and more coming soon—we can no longer be defined by a name with such a narrow berth.  
And starting today, we won't be.